Operation Kadesh is a complete wargame featured in Command & Strategy issue #3.


Designed by Paul Rohrbaugh and with graphics by Anders Fager it features all the both military and political maneuvering during this strange 1950's conflict.

The game features

• 2 A3 maps.
• 300 counters
• 1 rule book
• 1 set of charts and tables

Operation Kadesh Errata can be found here.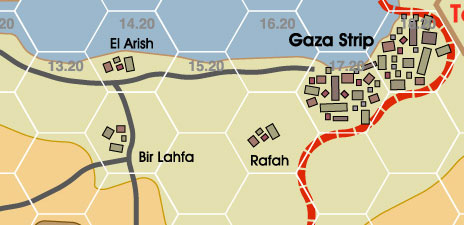 Back to UGG Main Page - Order Page
© 2007 Udo Grebe Gamedesign - All rights reserved.